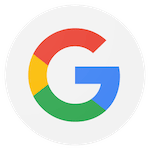 Off The Reservation Tactical
Amazing gym, first rate in every way. Professor Asche teaches both the morning and evening classes personally. It's rare to find BJJ like this anywhere in the US, much less in Central Oregon. Friendly environment, professional, but bring your A game. I learn more in a single class here than in weeks at some places I have trained.
I got sucker punched today and just wanted to say the things you have taught me saved my life. So from the bottom of my heart thank you.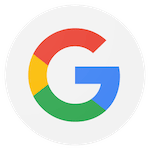 I've trained at MANY BJJ gyms here in Oregon, and Connection Rio is the real deal. Professor Dennis Asche has an unparalleled level of knowledge and depth of expertise, giving him the ability to meet each and every practitioner where they're at with their game, and help to develop their own preferred toolbox of BJJ techniques. His attention to detail and patience while instructing allows his students to understand the 'how' and 'why' of every move they learn, providing a wonderful space to try new things with the support needed to truly advance in this martial art. The atmosphere at CRA is very welcoming to all experience levels, and I wouldn't hesitate to recommend it to anyone interested in trying something new, or reaching new levels in a sport they're already familiar with. This truly is an environment for growth and I'm grateful to be a part of it. Osss!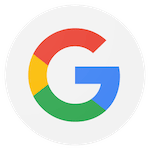 This is THE place to learn Brazilian Jiu Jitsu in Bend, Oregon. Somehow, black belt Dennis Asche has hit all the sweet spots with his gym: great work ethic, friendly atmosphere, absolutely killer workouts, and loads of fun the whole time. With every kind of training partner you could want, the gym doesn't seem dominated by one "clique" or student type.... 20 something young guys, hard A.F. middle-aged power lifters, short and light guys and gals who will tie you in knots faster than you can blink, kids classes, people over 50, women only class... there's something for everyone. And everyone is just so nice here, not a jerk in the entire group, they're all more than happy to go easy on you if you just ask. But at the same time, anyone that goes here for any length of time seems to be hard as nails, physically and technique wise. You can feel it when you roll with them, even the mid tier white belts. Go here for 6 months and your body will start to feel like it's carved out of wood. Prof. Asche somehow gets everyone to turn it up to "eleven" with his training routine and leadership. Other highlights: - 6:00am classes, three days a week - takedowns and throws practiced EVERY session - special striking classes in conjunction with no gi BJJ, for more realistic self defense - the cleanest mats I've seen in a gym, a foot bath before walking on, and disinfection after every training session - belt testing: some coaches just throw a belt at you when they think you're ready. Many people feel like fakers, and wonder if they really deserve their next belt. I won't outline the entire 2 hour test/ordeal I just saw two students go through for their blue belts, but suffice to say, they absolutely earned them! (Full disclosure: I'm a no stripe white belt at Connection Rio, just another dad bod hobbyist gasping under side control. Been wanting to write this review for a while. No special treatment from Prof. Asche for writing this, the dude spent 12 years in Brazil.. he keeps it real!)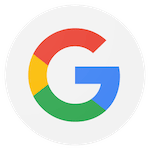 I've been training for 5 months now. Started and still at CRA (Connection Rio Academy). Professor Dennis, the Brown, Purple, Blue, and even White belts at CRA are all super knowledgeable, friendly, and encourage you to keep stepping up your BJJ and Judo. On my first day, blue belts Sam and Tye got me going and were super awesome despite me being a generally nonathletic person and not having a clue where to start. I didn't have any experience in Martial Arts, but that didn't matter. Everyone has always been amazing and supportive as we all collectively work toward the same goal of improving our BJJ and enjoying the comradery with other guys who likewise push themselves to do better and be better. I recently competed in a large competition in Portland, and not only did CRA kill it with dominating nearly all the divisions entered in, but Dennis and a lot of the CRA Fam were there to coach and cheer me and everyone else on in our matches. The insight, support, encouragement, accountability, and outright BJJ excellence at CRA is worth every bruise, choke, sore muscle, morning 6am training or late night no-gi training with brown belt Danny. When my girlfriend met CRA Fam at the competition, she was blown away by how nice and professional every single person was. "You can't truly call yourself "peaceful" unless you are capable of great violence." CRA is filled with some of the most capable, yet also some of the most kind and peaceful individuals outside of a roll. I'm now 5 months into a foreseeable lifetime of training BJJ and looking forward to my kiddo joining in as well.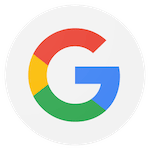 This is the best BJJ gym I have ever been to. Professor Dennis Asche is an amazing coach. He does a great job breaking down moves and techniques making them easy to learn. I have really appreciated how he has pushed me to improve my game and I see that he shows the same dedication to all his students. The training environment is great too, egos are left at the door and everyone is respectful. You earn your belt in this gym, it is not given, which to me makes it a bigger accomplishment.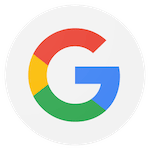 I have trained at over 20 Jiu Jitsu gyms in the US. This sticks out as one of the top Brazilian Jiu Jitsu Academies I have trained at. GREAT atmosphere/culture. Amazing instruction and techniques. Friendly training atmosphere with people really trying to better themselves. I highly recommend this facility to anyone in the Bend area. If you want rapid results and true Brazilian Jiu Jitsu this is your spot!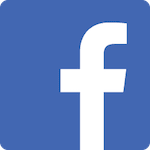 Dennis is such a kind and approachable instructor with an immense wealth of knowledge. I know for me as a woman in a male dominated sport, this is important to me. The academy is always so welcoming and the members are supportive of one another- they really promote a familial vibe and atmosphere. I also love that Dennis is willing and able to cater to those who have injuries or limitations in their training ability. He also focuses on building a strong foundation and intentional instruction, that as a newer and often sporadic attendee, I always appreciate. He and Josarah have done an amazing job of building a training facility that caters to all levels and interests that feels genuinely inclusive. So glad they moved to Bend!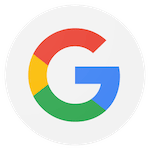 I've trained at many gyms all over the world, and Connection Rio is definitely one of the best training environments around! Lucky to have found such an awesome gym right here in Bend.
Dear Dennis,
I would like to take the opportunity to first of all thank you for all your efforts to turn me into a better fighter and person. I've never felt more supported by a coach. I value your knowledge and patience. I feel blessed for the chance to train in your gym. And even though I could have had better results in the last competition I will do my best for improvement next time.
Yours Truly,
Slade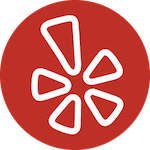 I was very lucky to train here for a week while I was in town for a conference.
Although I haven't been training jiu jitsu long (18 Months) I have been to about 15 different gyms and schools. I'm also a teacher, and between my training time and my profession, feel qualified to say that Professor Asche's teaching is of excellent quality.
First, he explains things in a way that makes them easy to understand. I noticed that everyone in his classes have a strong BJJ vocabulary, which means they've been understanding the theory *and* the techniques.
Secondly, the class atmosphere is extremely respectful and kind. While BJJ is a combat sport, it can be taught in a way that is fun and provides a safe learning environment. Professor Asche's classes achieve this balance wonderfully.
Third, the classes are well-structured. There's a skill-specific warm-up that has nothing superfluous (like random ab exercises). Each movement is an actual grappling movement and gets you ready for class. After, there's instruction, drilling, instruction, drilling, and then positional sparring where you get to practice the moves of the day in a controlled manner. After positional sparring, there's open sparring. It follows the teaching principle of 'gradual release of responsibility' or 'I do, we do, you do' which appeals to me as an educator.
Fourth, the facilities are great. There are changing rooms, loaner gis, and Professor Asche has very good sanitary practices, which are important in grappling sports to prevent the spread of skin infections. It's probably the cleanest gym I've visited between the mat wipedowns after every session and the feet sanitizing tub.
Finally, Professor Asche himself is very kind. I felt very welcomed, and hope to come back soon. I can't say enough nice things about the people or the training. If you live in the area, train here.
TL;DR - great training with a great professor in a great facility. Train here, now.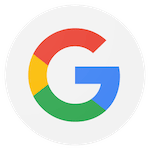 I trained with Dennis for one year and a half, it was the best training ever. Great drills, great motivation. A champions maker. A great coach and a great life supporter !!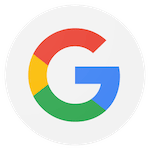 I was lucky enough to meet Dennis in Brazil back in 2010. Not only did Dennis go out of his way to help with my travel and training plans, he is one of the best coaching I have ever worked with ! 10 years later I still use and teach a lot of what Dennis taught me ! If you ever have an opportunity to train and spend some time with him DO IT ! I cant wait till catch up again, thanks again for everything mate !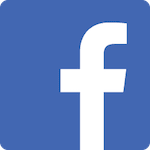 I started training in Los Angeles (arguably the mecca of BJJ) under Renato Magno one of the best instructors around. This experience has provided me with a lot of insight as to what makes a great instructor and academy.
Dennis Asche has provided the same level of instruction! Due to his guidance the academy is very challenging, technique oriented, combined with a friendly atmosphere.
When I made my move back to Bend, Renato said "train with Dennis" and from that I did not need to look any further.
Bend is a very small town and we are fortunate to have this level of instruction.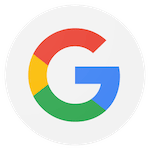 Having trained in gyms all over the world for many years, Dennis's classes always stick out in my mind as the most beneficial, enjoyable and relevant to modern jiu jitsu. I still carry with me to this day the unique methods and techniques Dennis taught me and I have been able to apply these practically in many situations. Dennis's classes were comprehensible to the newest beginner and the most seasoned of veteran practitioners, I can't say enough good things about Dennis as a coach, teacher, leader and mentor.
I've been training elsewhere for just under two years, and decided to drop in here last year when I was in Bend on business. My experience was good enough that I came back again this year, and had an even better time! Really excellent people, great instruction and training, and overall just a solid BJJ experience. This is now my go-to school for whenever I am visiting this area.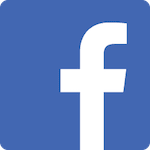 I always enjoy checking out new gyms/expanding my Jiu Jitsu while on vacation and decided on Connection Rio Academy after reading all the positive reviews. Couldn't be more thrilled with my choice! Welcoming atmoshphere, clean mats, great technqiue and wonderful training partners. I felt right at home and ended up doing 3 classes during my trip. Prof Dennis is excellent and his level of Jiu Jitsu reflects in all his students that I trained with. Highly recommend and will certainly return if I make my way to Bend again!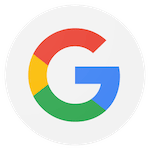 I trained with Dennis in Rio de Janeiro and I'm planning to come visit Oregon one day to train at CRJJ Academy! Dennis is good teacher, competitor and he has seen more Jiu Jitsu than most of people will ever see, over a decade in Brazil (including meeting Master Helio Gracie). He has old school touch in his methodologies in my opinion (Mixed martial arts and fighting or Vale Tudo as they say in Brazil) which I very much like because of the direction new school is evolving. Anyway, two thumbs up for keeping the old traditions alive and I don't doubt a second any modern Jiu Jitsu competitor to find home here. Besides complete Jiu Jitsu and great character, I've always considered Dennis very ethical and moral in business so that's something I very highly appreciate and value. I'd give plus on top of five stars for how Dennis runs his business. No bullshit, very much opposite! I can recommend trainingunder Dennis from bottom of my heart. He is one of a kind in the very best way. I can attest that after seeing the world and man different gyms, teachers and environments. I hven't been there in Bend but from tjhe photos I've seen the gym looks spot on. Dennis you helped me a lot during my stay in Brazil if I had concerns about something. More than necessary. Thank you for that and being a good role model and giving me the very great start in Jiu Jitsu on Brazilian soil. I wish the good you've put in the circulation comes around to you tenfolds. You deserve all the best, Oss! Go visit and experience Asche style yourself!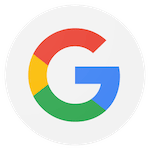 Do yourself a favor and just go. My only regret is not going years ago. Professor Asche is not only an incredible instructor, but he has built a culture within Connection Rio that is both welcoming and supportive. I feel grateful that Bend has such a high level academy and can't recommend it enough.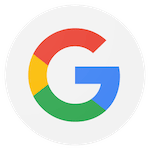 I was truly fortunate to meet and train with Prof. Dennis in Brazil in 2003. I have trained around the world and rarely have I met an instructor so technical, passionate and gifted in the art of teaching. In my case I am truly grateful as Prof. Dennis went out of his way to help a lowly Blue Belt develop a solid advanced game. He would wake up each day, very very early so we would have the mats to ourselves prior to the start of regular classes. He took me under his wing to coach me one on one, and made an incredible impact on my game. Even in Brazil, surrounded by truly technical fighters, Prof. Dennis stood out with his incredibly clean technique. But what really set him apart was his ability to convey deep concepts very simply and concisely. He is truly one of the best, and anyone who has a chance to train with him should not hesitate to do so. I was honored to share the mats with him then and am looking forward to paying a visit to his academy in Oregon soon.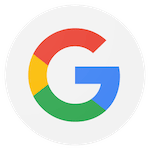 Connection Rio Jiu Jitsu have an amazing and friendly environment. Professor Dennis have all the knowledge to teach the best Jiu Jitsu in Oregon. He spend more than 10 years in Rio de Janeiro learning strait to the source and the roots of BJJ. If you have opportunity schedule a visit.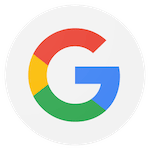 I have been going to CRA (Connection Rio Academy) for almost 2 months now. I started by requesting information via their website. First thing the next morning I received a phone call from the head coach and owner Professor Dennis Asche. He was very welcoming on the phone and sounded very enthusiastic about getting me in there to try out a free class. Any questions I had he was happy to answer. I was able to fill out a waiver for me and my son online before even showing up for my first class. Before my first class had even started just about every member that showed up that night introduced themselves to me. EVERYONE was friendly and welcoming. Right away I knew this gym has a great culture. The class started on time and was very well structured (and still is). I noticed Professor Dennis had a clipboard with the lesson plan with him which I think is great. Really showed there is thorough planning being done for every class. He wasn't just winging it based on how he felt that day. At first it seemed a little faster paced than I was used to at previous Jiu-Jitsu gyms I have train at in Hawaii and here in Bend. But ALL questions were welcomed and encouraged which made it easier for me to get on the same page as the rest of the class for the warm ups. Same goes for the techniques taught during the class. If I didn't understand something is all I had to do was ask and Professor Dennis would break it down for me. Every class since then I still get the impression that he has a passion for teaching Jiu-Jitsu. He teaches Jiu-Jitsu in a way that teaches you the sport, the art, and the self defense perspectives. He truly wants his sutdents to learn Jiu-Jitsu and not just pay a membership fee.
After leaving the Marine Corps and my gym in Hawaii, I was having a hard time finding the brotherhood I once had. I found that here a [at] Connection Rio. I found my second family, my second home. It is more tha a team environment there. It truly is like a family here. It is a clean, safe, family friendly environment with very reasonable monthly membership fees. The kids class is awesome with appropriate level of discipline so the kids can learn but still have fun. They started offering Judo as well taught by Judo brown belt Sam Perry. He is a great instructor that really helps you understand the purpose and intent of the techniques and how to safely perform them. I look forward to every class. If you're on the fence about trying a class I say do it. You have nothing to lose and everything to gain. I suppose this is a good opportunity to thank Professor Dennis and his students for the great gym culture that has been established and maintained all of my experiences and interractions there. They have all been positive. It's true what they say here. They don't just train jiu jitsu, they live it. Hope to see you on the mats.
Mikey K.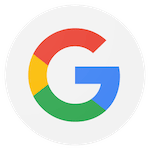 Starting classes here about two and a half months ago is one of the best decisions I have ever made. The atmosphere at Connection Rio is inviting and friendly. I felt welcomed and unintimidated, despite having no fighting, wrestling or martial arts experience when I joined. Professor Dennis Asche offers fantastic instruction and is always willing to answer any questions you have. Other members are friendly and willing to offer valuable pointers and tips. The facilities on site are kept clean and sanitized properly. Loaner kimonos are available for people who want to try out class. Classes are offered 6 days per week and in the morning and evening, which makes it easy to find classes that fits your schedule.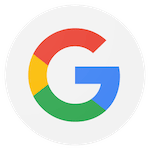 Top tier instruction, environment, and people at Connection Rio Jiu-Jitsu Academy.
I have trained under Dennis Asche since September 2016, and consider myself very fortunate to have done so. He is an outstanding instructor, with a passion for Jiu-Jitsu, and promoting growth in his students both on and off the mat.
Not everyone learns in the same way, and Dennis demonstrates a keen ability in understanding his students' learning styles on an individual basis. In this way, the Connection Rio family is one that is diverse; with every class being engaging, challenging, and fun.
We train hard because we love to ... We live Jiu-Jitsu!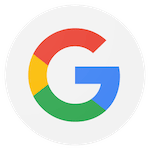 An amazing BJJ academy. No matter what your tank or level, everyone accepts and works to make you better each session. Would highly recommend checking it out if you are new to the sport or area!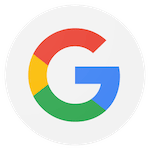 I started training here with no experience in Jiu Jitsu and after having two kids had zero physical fitness. From day one the training has been nothing but the best! The level of technique that is taught and emphasis on condition is more than I could ask for. Highly recommend to anyone who is curious or experienced!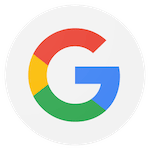 This is the palce to train Jiu Jitsu! I started with no knowledge whatsoever and was hesitant to come in and try. As soon as we started training I knew I was signing up. Professor Asche is dedicated to his academy and all his students. He teaches mornings and evenings. Professor structures every class to learning techniques that flow together and he pushes you to better yourself. The other teachers who teach Judo and No-Gi are also amazing and very knowledgable. The atmosphere is calm, friendly and makes you want to push hard. Great people train here and always want to help you better your skills. You always feel welcome. I'm amazed at the skill set I've developed in the eight months I've been here. This place will change you and all for the good! OSS!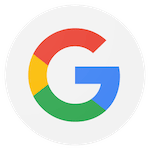 I came to Connection Rio Jiu-Jitsu Academy under the advice of a few of my friends who train there. Since I had never participated wholeheartedly in sports growing up, I figured this would be more of the same clickey ego driven crowd I avoid. I am however fond of a good cardio workout and learned from a CrossFit buddy that there is plenty that to be had when sparring, so I decided to be open to something different and check it out. From the very moment I walked into the academy I felt like I belonged, safe and welcome. This feeling of camaraderie is not what I was expecting but it is very much like a big family. My teammates in training have never treated me like an outsider or a clumsy beginner, from the moment I stepped onto the mat there seemed to be a genuine interest in guiding me along, to get the basics down and encouragement to improve. The fact that there is a technical hierarchy among levels within the Academy is encouraging, however I have never been treated in a condescending manner. Professor Dennis Asche has been professional and sincere in teaching me, always respectful while conveying the importance of technical growth and a good representation of Connection Rio Academy. I personally view joining this academy has definitely been a life changer in regards to how I function in the world around me, more assertive yet also less aggressive, I am more aware of how much effort I put into daily tasks after digging deep while training. I seem to have less excuses to why I shouldn't and more drive behind what I should be accomplishing in life. It's defintiely an attitude I have inadvertently adopted from the Jiu-Jitsu family along the way. In addition to a psychic shift from solid training I have cut a lot of useless weight and gained muscle that is pertinent. I give Connection Rio Academy a big thumbs up for anyone thinking of improving their athleticism, learning martial arts and Brazilian Jiu-Jitsu as well as self defense.
Can't recommend this place enough. I have been training here for almost two months and love it. Top notch instruction paired with quality training partners and a great atmosphere that is welcoming and fun to be a part of. If you are in the area do yourself a favor and come in for a drop-in class and if you live in the area come train with us full-time. You won't regret it.
Dennis is an amazing teacher and a great friend. His work ethic and training methods are something that helped build me into the person that I am today.
I wish I lived closer so that I could train regularly with Dennis.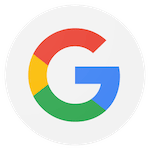 Great training and great people. Professor Dennis is an awesome teacher and has been very patient with someone who has no previous experience. Everyone is very welcoming, and he has created an awesome culture within the gym. Super happy here and I would recommend it to everyone.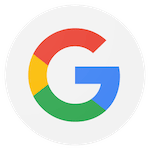 After training at CRA For a little over two months now, and having no previous Jiu Jitsu or martial arts experience, I can say I have learned so much already and attending morning classes is often the highlight of my day. Professor Asche and all of the crew do a great job at making everyone feel welcome regardless of age, rank, gender, etc. If you've been at all curious about Jiu Jitsu, there's no harm in stopping by for a trial class to see what it's all about! You won't regret it!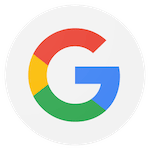 Jack Magee Mad Hatters Asylum Chichester
I cant say enough good things about this guy on and off the mats he is a great guy with amazing training ethics and a natural ability in getting the best out of his students. I trained with Dennis alot in Brazil and one day look forward to travelling to USA to see him again. You guys have a great coach there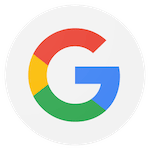 I was brand new to Jiu Jitsu, honestly didn't know the first thing about it. Connection Rio made me feel welcome from day one and always go the extra mile to help you learn. I have been training now for about 4 months and I am in the best shape ever and have improved my knowledge of the sport a great deal in a short time.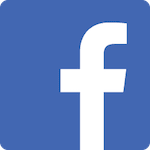 The BEST, most focused, and down to business place for you to gain knowledge, grounding and share an experience that will last a lifetime. The people here are amazing. Please understand that you will only get better if you commit. I recommend everyone to just try it. If you want real 100% honesty, you are either your worst enemy, or best advocate. Go here. They rock!
I came to Bend for a work training and stopped in to try Jiu Jitsu for the first time. Professor Asche was amazing and patient with me being a newbie. All his students were humble and willing to teach as well. Did I also mention that all of them are tough as hell? Thank you all for making this week amazing and I'm sad that my training got in the way of Jiu Jitsu.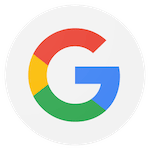 I am down in Sunriver for an annual family vacation and wanted to do some training. I found Connection Rio Academy (about 15mi from Sunriver), emailed Professor Dennis, and he quickly replied, welcoming me to come visit!
My first impression of the academy was EXCELLENT. Everything was SUPER clean, well organized, and welcoming. This is huge for a visiting athlete. As a brown belt, I always feel like there's a target on my back (everyone wants to use upper belts as a litmus test to see where they stand) but I DID NOT get that impression at Connection Rio. All the grapplers were very friendly, easy going, and HELPFUL!
Ty, one of the assistant coaches, helped me and Steven (a purple belt visiting from the Bay Area) keep up on warm ups. Every gym has a slightly different set of warm ups, so Steve and I were a little lost, but again, Ty stepped up and made sure we were taken care of while Professor Dennis took care of the rest of the class -- EXCELLENT teamwork and coaching displayed there.
Definitely will keep in contact with Professor Dennis and stop by whenever I'm near Bend, OR. Can't say enough good things about my experience with the gym, the instructors, and the students.
Thank you again Professor for your hospitality and service to the BJJ community!
IG: ninjonsu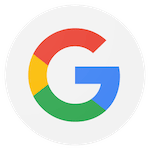 I am a 4-degree black belt from Gracie Tijuca and I have known Professor Dennis for many years, an excellent teacher, he knows a lot about concepts of jiu-jitsu and training for competition. True representative of Brazilian Jiu-jitsu after all, he is a black belt under the Master Roberto Gordo from Gracie Barra.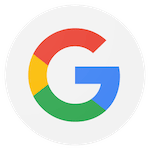 I've been training at CRA almost 2 years. Me now would run circles around me even 1 year ago. Not to mention, I have lost 40lbs and feel better than I did when I was 20.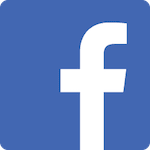 Very supportive environment for learning. Great people. Great instructor. Go see for yourself!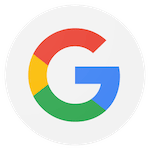 (Translated by Google) Good afternoon ! I want to thank Connection Rio Jiu jitsu, for the Jiu jitsu classes. Attention to students, lesson planning, attention to students really makes a difference Thank you very much for teaching Master Dennis and the entire team. Thank you so much for everything!! Congratulations you are doing a great job. Att.Kadu Andrade. (Original) Boa tarde ! Quero agradecer a Connection Rio Jiu jitsu,pelas aulas de Jiu jitsu. A atenção com os alunos,o planejamento das aulas, a atenção com os alunos realmente faz a diferença Muito obrigado pelos ensinamentos mestre Dennis e toda equipe. Muito obrigado por tudo!! Parabéns vocês estão fazendo um òti.o trabalho. Att.Kadu Andrade.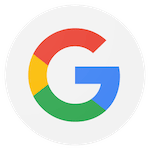 This academy is the real deal. The people are great and Professor Dennis Asche is the best!!! He is hands on in every aspect of the academy. Dennis has helped me grow in BJJ and in my personal life. My professor for life Oss.
I learned about training with Dennis. His work ethic is top notch, he is dedicated to drilling and refining his technique yet still finds the energy to roll with the whole class. Never met him in a bad mood, really enjoyed my time with him. If you have the chance to train with Dennis you will not regret it.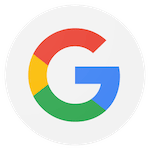 I would highly recommend anyone interested in learning Jiu Jitsu to take advantage of Dennis Asche's knowledge and experience honed from many years of training and teaching in Brazil. James Mills Black Belt under Rick Lucero
Two teammates and I dropped in on open mat while visiting and had great rolls. Everyone at the gym was really warm and welcoming, and all had great jiu jitsu. I hope to get to visit again whenever I'm in Bend in the future.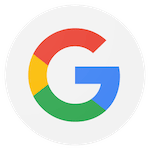 The Atmosphere & Culture that Dennis has created is Awesome. Here's why: 1) I've seen more new people come and stick with it more than I have at any other gym! They don't feel judged, they feel welcomed. 2) HUMBLENESS - When people get submitted, the response is always, "Great job" and lets go again. The Teaching & Technique 1) Dennis' Track record is phenomenal 2) The way he teaches is easy to understand and we practice a lot so that it becomes muscle memory. 3) He doesn't just teach an isolated move. It is incorporated into a series of moves/positions/transitions all at the same time. And he teaches so that its easy for us to understand. 4) Competition - The true test, when people from the gym compete, we always have a strong presence and most if not all make it to the top 3 on the podium. I know my confidence comes from the knowledge that I train at the best gym.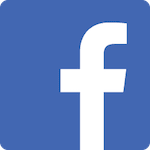 Awesome community of like minded people and excellent training and leadership from Professor Dennis Asche
Best professor in the business. If you want to live a clean lifestyle and get in great shape this is the place to come!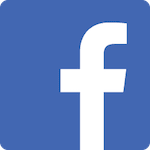 Welcoming atmosphere, professional instruction. The absolute best BJJ gym in the region. Professor Asche is the real deal. I often feel like I learn more here in a single class than Ihave in weeks elsewhere.
Dennis does an amazing job with the kids. Our son goes and our daughter can't wait to be old enough. He is great at getting them to focus and be excited about learning.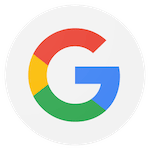 Dennis is an amazing teacher. Having trained extensively with him whilst in Rio I observed firsthand that his knowledge and technical precision is highly refined. I would highly recommend training with him if you are ever in the area.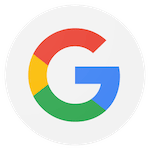 Dennis is an absolutely fantastic coach who has a wealth of knowledge and experience in BJJ, MMA, working with both beginners and professional athletes. He's really friendly and will go out of his way to make everybody feel welcome and cultivates an excellent team atmosphere. I would 100% recommend training at this academy.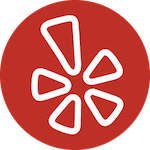 I stopped in for a night class while on a road trip through Oregon and was greeted with a warm welcome. Everyone there was super friendly and had great training. Top notch instruction definitely recommend if in the Bend area.
Awesome place! Super welcoming and great group of people, definite family vibe! No egos, just a deep love and appreciation for the art.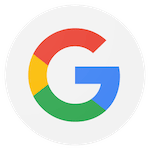 I trained under Dennis when I was in Brazil. Dennis is a top level instructor. Whether you are a beginner or a more advanced grappler you will definitely benefit from his coaching. I would highly recommend him!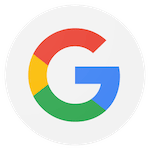 Since I started training at Connection Rio BJJ Academy it has been life-changing. Not only physically but mentally as well. Professor Dennis is an amazing instructor and takes the time to get to know all of his students. It has become a second family. I am hooked! And as long as I can roll, I will train at Connection Rio BJJ Academy.
Dropped in on a random Saturday while in Bend. Not many people were there for the open mat, but the professor Dennis Asche jumped in for some rounds. Great jiu jitsu and a friendly atmosphere!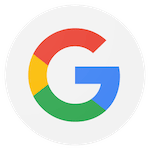 Connection Rio BJJ academy is an awesome spot if you're looking to learn martial arts. The gym is clean, well maintained and full of friendly and helpful people. Professor Dennis Asche has fostered an environment of mutual support, enthusiasm for learning and self improvement, and positivity. The instruction is top notch and accessible even to those who may have no martial arts experience. In addition, the style of jiu-jitsu that Professor Dennis has developed is highly effective and his breadth of knowledge and grappling skill is incredible! Classes here are a great work out and I find myself leaving each one having learned something new. I cannot recommend this spot enough. Hope to see you on the mat soon!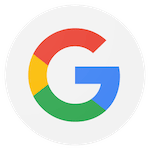 Best atmosphere for serious training! The pace is constatnly pushed and there are graet things happeing here. Quality instruction and even all the white belts feel solid! One of the only gyms that actually drills movements to warm up before teaching techniques in Bend. Positional sparring reinforces what you just learned. Live sparring gives you a chance to put it all together. Excellent method of teaching and learning.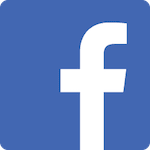 Training under black belt Professor Dennis Asche. Great classes for beginners or the more experienced, and for both women and men. Love this gym.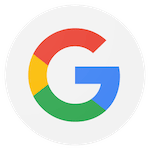 I visited this academy while on vacation in Bend. This is hands down one of the best places I've ever trained at. Very friendly and welcoming, great mat space, solid training partners of various skill, and fantastic instruction. If you're in the area I recommend checking this place out!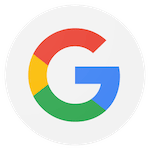 Everytime I go on vacation, I always try to check out new schools and expand my Jiu Jitsu practice. I chose Connection Rio Jiu Jitsu based off the positive reviews and couldn't be happier with my choice! Excellent gym with great instruction and wonderful training partners! Everyone is very welcoming, has solid technique, and great attitudes which I think reflects from a good professor such as Prof Dennis. I also enjoyed the blend of Judo and Brazilian Jiu Jitsu techniques in each class (reminds me of my home gym). If you are ever in Bend, OR I hightly recommend training at Connection Rio!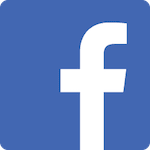 Great coach, great gym, great people. Can't say enough great things about Connection Rio. This is the best gym I have trained at and you should be training here too.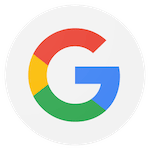 Connection Rio has roots that are tethered to foundations of Jiu Jitsu. Dennis has taught around the world and holds the ability to work with every level grappler. I highly recommend training at Connection Rio.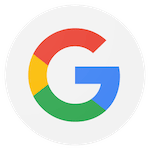 Dropped in when I was passing through town. Great group, fantastic instruction, clean and spacious facility. Will be coming back next time I am in town!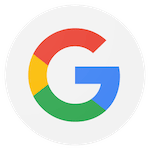 Great instructor and great training. Dennis is really knowledgeable and has a unique style of teaching that really sticks. I will definitely be coming out to train with Dennis again. Jack
Best Brazilian Jiu Jitsu academy in central Oregon, hands down.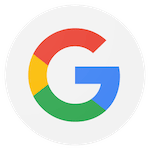 Hands down one of the best training environments I've experienced.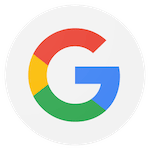 I am 1.5 years in on my journey into Brazilian Jiu-Jitsu... I feel thankful and grateful to be apart of the culture that Professor Dennis Asche has created.
This is an academy where; Respect, humility, the willingness of my fellow training partners to teach creates an excellent, safe and exciting environment to learn Jiu-Jitsu. This is a direct result of Dennis. You will also appreciate the 10+ years Dennis has spent in Brazil training and teaching. If YOU are on the path or thinking of starting, stop in and try this. This is more than a workout. You will push yourself harder than when inside of any gym and benefit from exposure to great teachers, like Dennis, while building lasting friendships.
If you're looking for legit, straight from the source jiu-jitsu this is the spot.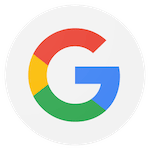 Very friendly and inviting. Super great people.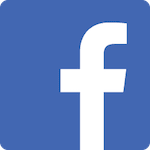 I just started training here and love it. Great leadership and an awesome community!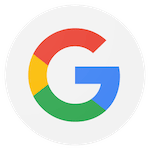 I have been training here for the past 6 months.
-the instruction is top notch and presented in a manner that allows for easy learning.
-the classes are fast paced and give you a great workout.
-the people training here (instructors and fellow students) are interested in helping you be successful and are encouraging.
-even though I do not have kids - after having seen the class several times - I would recommend the kids program to anyone that has kids looking to get started in BJJ.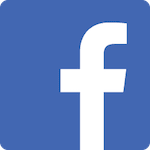 A great, friendly, professional place to get the workout of your life!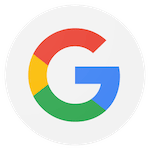 Connection Rio is #1. The End.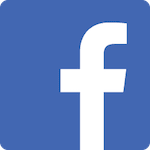 Connection Rio is the real deal. I don't know how they do it, everyone at this gym is super nice, down to earth and chill. No meatheads looking to hurt someone, and they're super patient with middle-aged moms and dads (aka me), and all the other white belt cannon fodder just learning the ropes. At the same time, the regular members are super intense and focused on mastering BJJ.
I had the pleasure of attending a very rigourous belt test for two new blue belts, and I cannot emphasize it enough, if you've been given a belt by Professor Asche, there can be no question if you really earned it. Perhaps the only way to have a more legit BJJ experience, is to hop in a time machine back to 1995, and train at a grade/gym in Torrance CA where the coach only speaks Portuguese.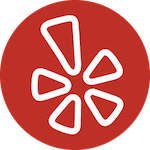 Professor Dennis Asche is an outstanding instructor. He explains things clearly, is very patient, and is able to translate the warm up drills into techniques. Professor Asche even lent a gi (uniform) out to a new student until he could order one online. The students are another reason I enjoy training there. The more experienced students are more than willing to work with the novices. If you're thinking about trying BJJ I would highly recommend Connection Rio Jiu Jitsu Academy. Don't be intimidated, just stop in before class. If you're brand new Professor Asche will take the time to ensure you understand the technique.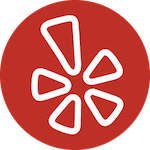 I have been training with Professor Asche for about two months now and it has been amazing. From the instruction to the group of training partners I am extremely happy. Everyone is very welcoming and willing to help others learn. I am extremely happy with my choice and I look forward to many years of training with this group of people.
Best place to train in Bend!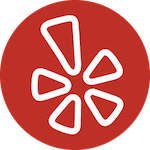 Dennis is a brilliant coach and great guy. I was on vacation passing through Bend and went down for a couple of sessions he was fantastic, the place was clean and tidy and the other students were very welcoming. I would highly recommend Connection Rio.

The best Brazilian jiu jitsu academy in the bend Oregon area, 100%!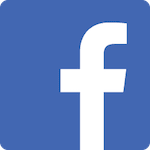 I've been coming to the academy for six months. Easily one of the best experiences of my life. The community is incredible. If you want to learn self defense and raise your fitness game, this is the place!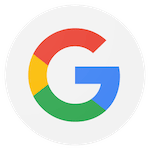 Top notch instruction from a top notch coach!!! Straight from the roots of Brazil. Positive training atmosphere with great people to train with.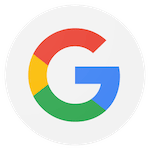 My son and I are hugely enjoying this academy...this group has all levels of skill and everyone is eager to help each other grow to the next level. Gym is exceptionally clean, professionally managed and filled with a positive vibe. Definately recomend this for those new to the sport as well as others looking to advance their existing skill level.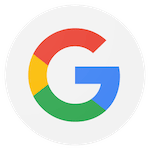 Great place! My boys started last summer and have flourished in the environment the professor has established. It's a great workout in an inclusive and respectful class. They leave with big smiles on their faces!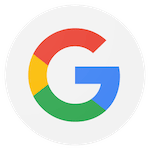 Excellent coaching and attentiveness to students. Dennis is a very well rounded martial artist with extensive experience and unique style.
Dennis Asche is the best black belt in the Pacific North West! The gym is very clean and is very welcoming to everyone.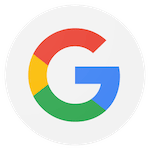 Exactly what I want in training! Incredible coaching, great team!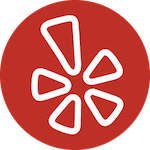 Connection Rio Bend Oregon Jiu-Jitsu Academy is an incredible gym to train jiu jitsu at in Bend, I simply love it here... Dennis Asche is an incredible instructor, and is terrific at teaching the art to beginners, advanced practitioners, kids, adults, men, women... anyone!
You should train here!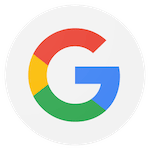 I had a great time with Professor Asche and his students. Great vibe and a tough workout! I'll return next time I'm in Bend. Thanks again. Oss.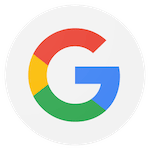 Best Jiu Jitsu in the area, very good coaches, a lot of attention, clean and perfect for kids, adults and families.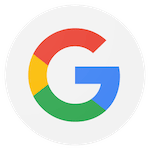 This is a great place to learn Jiu-Jitsu. Prof. Asche is an excellent instructor. his lineage speaks for itself. he has extensive time in Brazil training under the Gracie family. He is a black belt under Roberto Correa de Lime "Gordo". Whether for sport, self defense, or just learn something new, I recommend highly.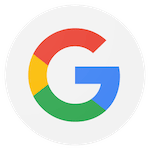 Traveling around and looking for the right place and the right person who's professionalism and the ability to teach the love and the secrets of Jiu Jitsu I stumbled upon Connection Rio here in town. Fortunately I met Professor Dennis Asche, his lovely wife Josarah, and his crew and my outlook on Jiu Jitsu changed forever. I highly recommend the place for adults and kids as well!! Just another satisfied customer.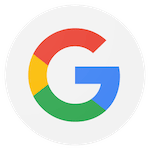 The academy is everything I had hoped it would be when I started training a year ago. Come in and check it out for yourself!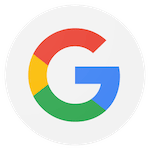 Dennis is a world class instructor for whatever point you are at in your Jiu Jitsu journey, whether you are a beginner or have been training for years. His positivity and passion for BJJ is infectious and I hope to train and learn from Dennis at CRA soon.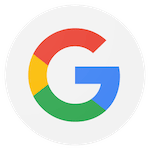 Connection Rio Jiu jitsu Academy is a great place to train. Fantastic atmosphere with qualified instructors. I highly recommend training here.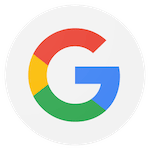 Having spent a significant amount of time training and working with other instructors in the area, I decided I would give Connection Rio a chance for a fresh perspective. I was immediately impressed with Professor Asche and his colleagues as they were not only thorough in their lessons, but their work ethic and positive attitude made the Dojo feel more like home than the competition. My expectations were clearly exceeded in every facet. I'm thrilled to have found this gem!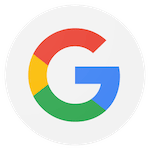 Dennis is by far and away the best instructor I have ever known. Not only is he knowledgeable about his craft he truly cares about all his students. Connection Rio isn't just Jiu Jitsu it is family.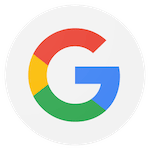 I highly recommend Connection Rio Jiu-Jitsu Academy, Professor Dennis Asche is very knowledgeable, respectful and welcoming!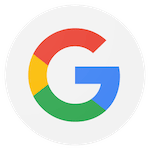 Very friendly environment for both casual jiu-jitsu hobbyists and hardcore competitors alike, a consistent amount of training partners for people of all sizes and skill levels and coaching that will turn anyone into a solid grappler ready to handle any combat oriented situation. Best academy in central Oregon, worth every penny.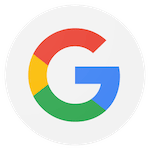 There are black belts and then there are black belts. I have been practicing Jiu-Jitsu for over ten years and have had many coaches and professors. Dennis is a special individual who really evolved mh game and has made me a much better marial artist. Best instruction I have ever had at Connection Rio Academy.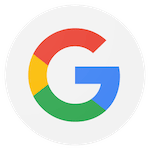 If I said everything I wanted to say about this gym then this review would be way too long to read. This gym is the most welcoming place ever. Everyone made me feel welcome from the second I walked in. It is like joining a super fun family that pushes you to be the best version of yourself. When Professor Asche moves and instructs it's like watching art. I feel very encouraged and inspired every single day that I train here. I am so blessed to be learning fromt this high level of instruction and I'm so excited to see where it takes me in my Jiu-Jitsu journey. I highly recommend everyone to give this place a try! Oss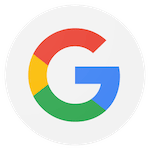 Dennis Asche is a world class teacher with an amazing breadth of technical knowledge. If you're thinking about getting into Jiu-Jitsu or martial arts this is the best place to do so.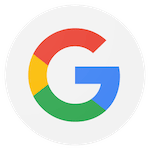 Great teacher and great environment. Highly recommend to anyone who wants to learn BJJ.